NOTE:
This is not up to date. I'm getting around to organizing it. There's about seven months of stuff this is missing. If you're looking, just check out my fanfiction and fanart tags! :)
Organized under the cut is a full list of fanfictions that I have written and pictures I have drawn (the newer ones are likely to be highest on the list). It will be updated as new stories and pictures are published! Please let me know if anything is hard to read or if the links are wrong. Thank you!
(
full masterlist under the cut
Collapse
)


SO right now my LJ is wearing a ghost town costume. School is fabulous and exciting and I have so many things to do all the time that LJ is taking a back-back-backseat. Like a trunk. Like the sketchy trunk of the car when you have 8 people in a five-seater vehicle and everybody is sitting on laps except you because you don't fit so they put you in the trunk with old shopping bags and the things that are supposed to be taken to Goodwill.

Like that back of a backseat.

Hopefully I'll be back sometime soon, or at least during winter and summer breaks, but for now, I'm going to enjoy wherever I am while I'm there!

♥
Hi everyone!
fuzzy_paint
's wonderful piece,
all our errors on repeat
for
thesocialbbang
. It was really great to work with
fuzzy_paint
and a total joy to read her story. It's so good, you guys, go read it.
(
click for art and music!
Collapse
)
This post contains two pieces of artwork and a fanmix with a front and back cover for
POTTERMORE WHY DON'T YOU LOVE ME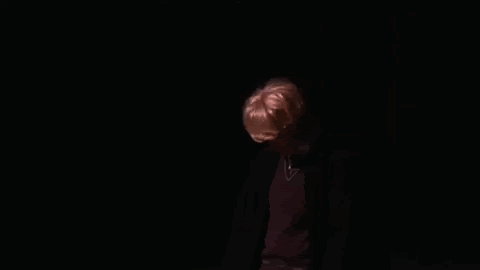 TRYING TO SEND MY GOOD VIBES INTO THE UNIVERSE
i've set up my phone to get a text message any time an email comes into my email inbox, and i've set up something that will email me when the clue for pottermore goes live. hopefully, if all goes well, i will then get a text and my phone will make some crazy alert noise when the pottermore clue happens. harry potter and the chamber of secrets is standing by so that I can answer the clue and be BETA READY. BETA MAX. SOMETHING WITH BETA. i just can't wait for freakin pottermore - i just want to find out what it
is
.
i just need to make sure it works, so if you comment on this entry, I will get an email to my account, and then hopefully an alert on my phone.
REASONS WHY I AM A RAVENCLAW, EVERYBODY
i'm trying to be super amazing and be the boss of the internet, but i need your help to make sure it works.


but seriously, right now i just feel immensely grateful that harry potter has been a part of my life these last twelve years. the resolution feels less like an end of an era than a reminder that hogwarts will be there whenever i need it.

tonight, i've finally understood the epilogue for what it is: the knowledge that when it's time for my future family to go to school, that the hogwarts express will be waiting for them, too.

♥
at some point i will do a more eloquent write up.
Look at this.
Should I photograph/blog my own attempt, f-list?
Also, does anybody have any recipe requests? I want to do a few cooking blogs - if anyone wants to see something made, send a recipe my way or make a suggestion, and I'll give it a try! (Plus, it's an excuse to use the fanfood tag.)


The Lively Center of Attention
Others see you as fresh, lively, charming, amusing, practical, and always interesting; someone who's constantly in the center of attention, but sufficiently well-balanced not to let it go to their head. They also see you as kind, considerate, and understanding; someone who'll always cheer them up and help them out.

I don't like Dr. Phil very much, but I do like his quiz!
The Dr. Phil Personality Quiz said this about me:


God help me.
It's three in the morning, I have to work 11 hours tomorrow, and I'm still up, writing a Suits/Harry Potter crossover.